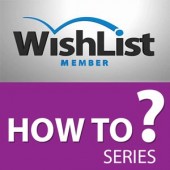 Many Wishlist Member users have been asking us how can they make specific content that is currently open for everyone closed for members only after specific time.
The Wishlist Member plugin has very good protection settings that enable you to protect any content under membership levels or pay-per-posts.
However, if you want to change the protection settings of a post or a page after specific period of time, you will be able to do it using Wishlist Auto Protect plugin (in addition to Wishlist Member).
Wishlist Auto Protect Pro allows you to change the protection settings of any post or page on your membership site at a specific date or after any number of days.
For Example:
You can publish a regular post with no protection settings and determine within Wishlist Auto Protect Pro that the post will automatically become protected after 7 days.
Benefits of Protecting Content after Specific Time:
Expose a lot more people to your content for limited time to create:
Engagement for your content
Urgency to consume your content and prevent procrastination
Encourage them to upgrade to paid membership to get access to your other content
How to Use the Plugin?
To set the automatic protection setting, just enter the relevant post or page, define the new protection and time settings in the Wishlist Auto Protect Pro Meta Box, and your content will automatically change its protection settings at the time you determined.