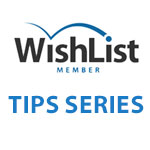 Many membership sites' owners deliberate on whether or not they should include a refund policy or not, especially if they offer full access to all the content in advance and avoid dripping it.
Including a refund policy is highly important and it also sends a hidden message to your members that you are confident about your membership site and its content.
What You Get in This Tip?
Why You should Include a Refund Policy?
What Should You Include in Your Refund Policy?
Important Points Regarding Refunds
Get Free Access Now:

Login to get all the tips in this link or Register to our FREE membership using the 1-click registration form below and get immediate access to this tip and to all the upcoming tips about Wishlist Member:
We will never spam you or give your email to any 3rd-party!
The registration is powered by Wishlist 1-Click Registration Plugin

Read more…