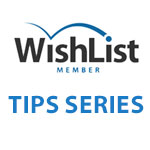 There are many tools and services websites owners can use in order to improve their website, protect it and make sure it is well optimized to their users' needs.
When it comes to managing a membership site, some services become even more crucial as they might have a great impact over your registration and retention rates, especially if you charge on a monthly basis, and you want to keep members engaged and active.
In order to manage our membership sites better, we are using a large number of services and tools.
We gathered 11 of the most crucial and important ones especially for you in this post.
These tools and services will allow you to:
Track your traffic and conversions
Analyze your membership site's performance
Check your website's speed
Protect your site
Manage your membership site more easily
And a lot more!
What You Get in This Tip?
In this tip we gathered 11 of the most important tools and services we are using to manage and constantly improve our websites and membership sites.
This is a post you really don't want to miss…
Get Free Access Now:

Login to get all the tips in this link or Register to our FREE membership using the 1-click registration form below and get immediate access to this tip and to all the upcoming tips about Wishlist Member:
We will never spam you or give your email to any 3rd-party!
The registration is powered by Wishlist 1-Click Registration Plugin