A List of Services We Love and Use

October 17, 2012

0 Comments
We often get emails from readers asking for our recommendation on different services, so we decided to share with you the list of services and products we love and use on our different websites.
Because it is almost impossible to build a list with ALL the products we use (since there are way too much 😉 ), we've added to the list the products we use extensively, some are free and some are paid.
Hosting Services
We don't love putting ALL our eggs in the same basket, especially when it comes to hosting. That's why we are using several hosting services for our websites:

Dreamhost – Dreamhost is a very popular hosting with a very easy to use control panel. Dreamhost also has thorough explanations and a great customer support, so it's an excellent hosting service even for newbies. We got a special discount for WishlistMemberPlugins.net readers. All you need to do is go to Dreamhost.com, insert the promo code "WLMPDEAL" and get 2 FREE lifetime domain registrations.

Hostgator – Hostgator is one of the most common hosting companies today. We started using its services a few years ago, and we have a large number of sites hosted there, including this one. Their support team answers pretty quickly, and they also have live chat support. Hostgator uses cPanel, which is our preferred control panel so far.
Go to Hostgator homepage

Bluehost – We absolutely love Bluehost, though we've only started using their hosting services about a year ago. Bluehost are also using cPanel so setting up a website is very simple and it only takes a few minutes.
Go to Bluehost homepage
Premium Themes
You may notice a pattern when it comes to picking our themes… We just love elegant themes ( 🙂 ) and these are our favorite ones:

Headlines – A beautiful and elegant theme by WooThemes. Headlines is one of the most common themes we use on our websites, including on this site. The template settings are very easy to manage and you can have a professional looking site in a few clicks. Headlines is definitely one of the best premium templates exist.
Read our full review or go to Headlines theme homepage

OptimizePress – OptimizePress is absolutely the best theme for creating sales letters, landing pages and products launches using special shortcodes. No programming skills needed.
Read our full review or go to OptimizePress homepage


Canvas – Canvas is a very flexible theme with an easy to use interface that may look scary at first, but at the WooThemes homepage you will find tutorials with all the explanations.
Read our full Review or go to Canvas homepage


Thesis –  Thesis is a very popular theme among membership sites owners, it is very elegant and flexible. Also it's excellent for SEO.
Read our full Review or go to Thesis homepage
Domains Listings
We register our domains in several domains listing companies, and the below companies are the most common one we are using:
Name – Many of our domains are registered on Name.com. We have been using it for a few years now and no complains so far.Also, the prices are pretty decent and they also publish a new coupon code every month.  Go to Name.com homepage

GoDaddy – GoDaddy is one of the most known companies for domains listings. We love using GoDaddy Auctions and buy exclusive domains. You can get free privacy if you buy 5 domains at once.
Go to GoDaddy homepage

NameCheap – NameCheap is another great company we love buying domains from. For every domain you buy, you get free privacy for one year. Go to NameCheap homepage
Autoresponders
We are currently using two autoresponders. We first started with GetResponse and later on we decided to try Aweber, since it is also one of the most common autoresponders.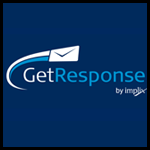 GetResponse – GetResponse is a very well known company with a lot of users ans very good deliverability, which is a very important thing when sending a large amount of emails. You will find step by step video tutorials to get you started quickly and also the API programming to access all of GetResponse features through your own hosted scripts.
Go to GetResponse homepage
Aweber – Aweber is also a very popular autoresponder service. The administration panel is very easy to use, which is great for newbies to get started quickly. Aweber supports multiple applications that help you interact with other third party services. Like GR, Aweber includes a very in-depth API programming that can be integrated in your own hosted scripts. Go to Aweber homepage
Analytics
Your websites information is one of the most important things that can help you grow your business further more if you know how to look at the statistics. That is why we use the free and most known service Google Analytics, but also a paid analytics service to cover every aspect on our sites that GA doesn't give.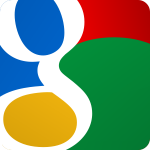 Google Analytics– Google web analytics, the most common analytics service online, has massive reporting capability, with 5 million page views per month and it's completely free. We love using analytics, especially since Google added the real time tracking and you can see who is currently on your site. You can also set up "goals" to measure your success rates. Register GA for free
GetClicky – GetClicky is a an excellent web analytics service that is getting more and more popular in time. It has a very easy to use interface and much more features than GA has, such as: Video analytics, Twitter analytics, feedburner statistics and more. I highly recommend you to give it a try. If you are not sure, you can register one site for free, get to know Clicky's interface and see if it's for you. Register your site for free
File Hosting Services
Dropbox – Dropbox is an online virtual storage that lets you upload all your videos, pictures and documentations so you can access them no matter what computer you are currently using. It's an excellent service we love using to save all our files in one place. You can use the free licence with to 2 GB or the paid licence starting at $9.99 a month. Go to Dropbox.com
We know there is a lot of competition in the cloud storage and we have also used other services like  Box.net, but as we are using our cloud storage through our mobile devices (both iPad and Android), the support of box.net or any other service we had tried is very limited in comparison to Dropbox.
SEO Rank Checker Tools

Free Monitor for Google (By CleverStat) – With the Free Monitor for Google you can track your keyword rankings on Google very easily: you just add the site URL and keywords and the tool will present the position in Google for each of the keywords and also your competitions. This is a great software we have been using for a very long time and it's completely FREE. Download Free Monitor for Google

Accurate Monitor for Search Engines (By CleverStat) – With the Accurate Monitor for Search Engines you will be able to track your rankings in the biggest search engines in over more than 50 countries, view free and sponsored results. The tool supports any language you can think of. Read our full review or go to Accurate Monitor for SE homepage

CuteRank – CuteRank is another rank checker tool we use, though it doesn't give so much information as the above ones do because it doesn't give any information on your competitors that are above you on the search results. You can download the FREE version to track one site and see if it suits your needs or you can buy CuteRank for unlimited number of sites for $59.95. Read our full review or go to CuteRank homepage
Plugins
You can find a list of the plugins we are using in the post The Complete WordPress Plugins List We Used to Power this Website (protected post – you register for free)
How Will You Know Which Services To Choose From Such A Long List?
I know a list like that can cause some confusion, especially if you are still new in the business, so you should know that we recommend all the above services from our own experience, and we wouldn't have recommended any service we've had a bad experience with.
With that in mind, you can go over our more through reviews. You will find links to these reviews above and you can also do your research to decide what is best for your business.
Also, the best advice I can give you is to just try different services, because this is really the only way to really acquire experience and know what is best for your business.
* The above links are affiliate links, so if you found our resource page useful, you can use these links to purchase.