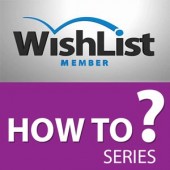 If you want to boost your revenues you may want to hide (/archive) content from members after a specific amount of time has passed, so they would have access to that content for limited period of time only.
This is the exact approach that Andrew Warner is using on his highly successful membership site Mixergy.com, there he allows everyone to get free access to his interviews and after a period of time the content is closed for paying members only.
Using Wishlist Drip Dynamic Shortcodes and the [ wldd_hide ] … [ /wldd_hide ] shortcode you can do exactly that.
Benefits of Time-Limited Content
Create urgency to consume your content and increase their engagement
Get more exposure
Give a sneak peek to your content
Increase your overall sales and revenues
How to Use the Shortcode?
Just insert the shortcode [wldd_hide levels="Module1,,Module2,,Module3″ ] … [ /wldd_hide ] to the relevant post or page and define the below parameters:
levels –  The list of levels you want to hide the content from
period – The period that needs to pass from the registration date to the specified level before the content will be hidden (for example: "14days" or "4weeks")
display_message – Display a message when the content is

not

yet hidden according to the shortcode (parameter is defined as "yes / no")
message – The message that will be displayed. Message format can include 2 parameters: {{days}} and {{date}} these parameters will be automatically replaced with the appropriate information
Example:
[ wldd_hide levels="Module1,,Module2,,Module3″ display_message="yes" message="This content will be available for paying members only in {{days}} on exact date of {{date}}" period="14days"]
Your content…
[ /wldd_hide ]
For More Information:
Check Wishlist Drip Dynamic Shortcodes