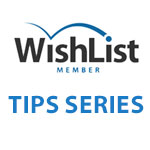 Wishlist Member allows selling individual posts using the pay-per-post feature.
Selling pay-per-post content has many benefits, however, selling through the pay-per-post feature has a main downside:
You need to create separate purchase buttons for each pay-per-post, which means that each post needs to be purchased separately. If someone wants to buy several posts, he needs to make several purchases, which can extends the buying process, makes it clumsier and reduces the purchase rates.
What You Get in the Tip?
In this post we go over:
How the pay-per-post feature works and why it allows selling only one post each time
How you can sell multiple posts using the pay-per-post in one purchase
Get Free Access Now

Login to get all the tips or Register to our FREE membership using the registration form to your right and get immediate access to this tip and to all the upcoming tips about Wishlist Member!