CuteRank Review – Affordable SEO Rank Checker

February 3, 2012

2 Comments
Keyword Rank Checker:

CuteRank
Version:
3.5.2
Price:
$59.95
---
Rating:
Last modified:
August 1, 2020
---
Summary:
CuteRank software will give the tools to check your membership website SEO ranking improvement. It is definitely the most comfortable keyword rank checker software I know, and I highly recommend it.

Tracking your positions in search engines is very important, especially if your major traffic source is through SEO.
You must keep track of your rankings on a regular basis and know your competitors well to be able to outrank them, and for that you will need tracking software.
CuteRank is a popular keyword rank checker that will help you keep track of your rankings in the most popular search engines and in every country you want.
CuteRank Overall Features
Keyword Ranking Checker
With CuteRank you will be able to check your rankings on the most popular search engines: Google, Yahoo, Bing, AOL and Ask in any country you want.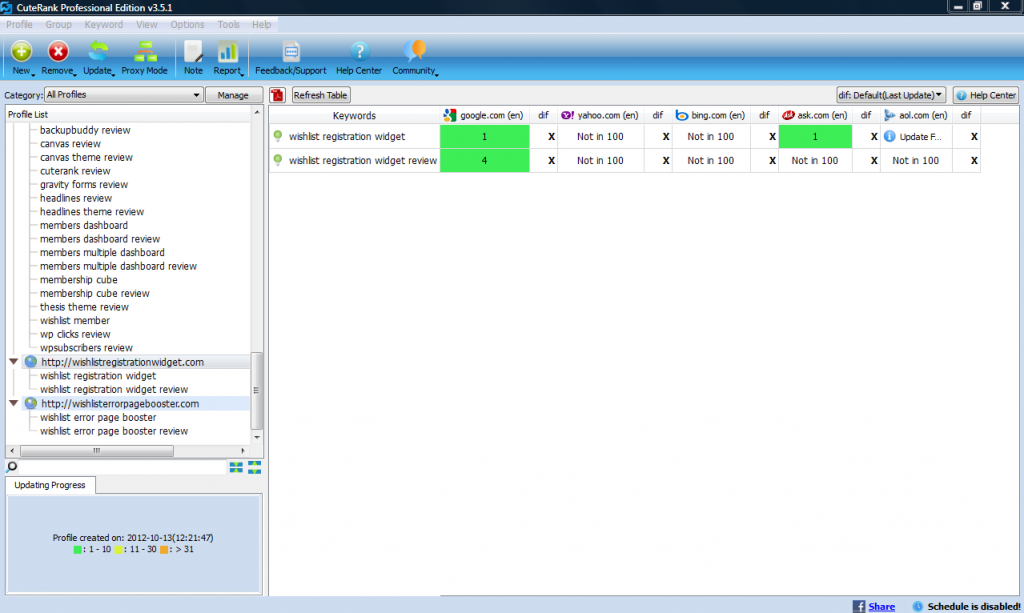 Keyword Ranking History
You will also be able to compare between your current rank, your previous rank and your best rank so far, and also know the specific URL you rank for.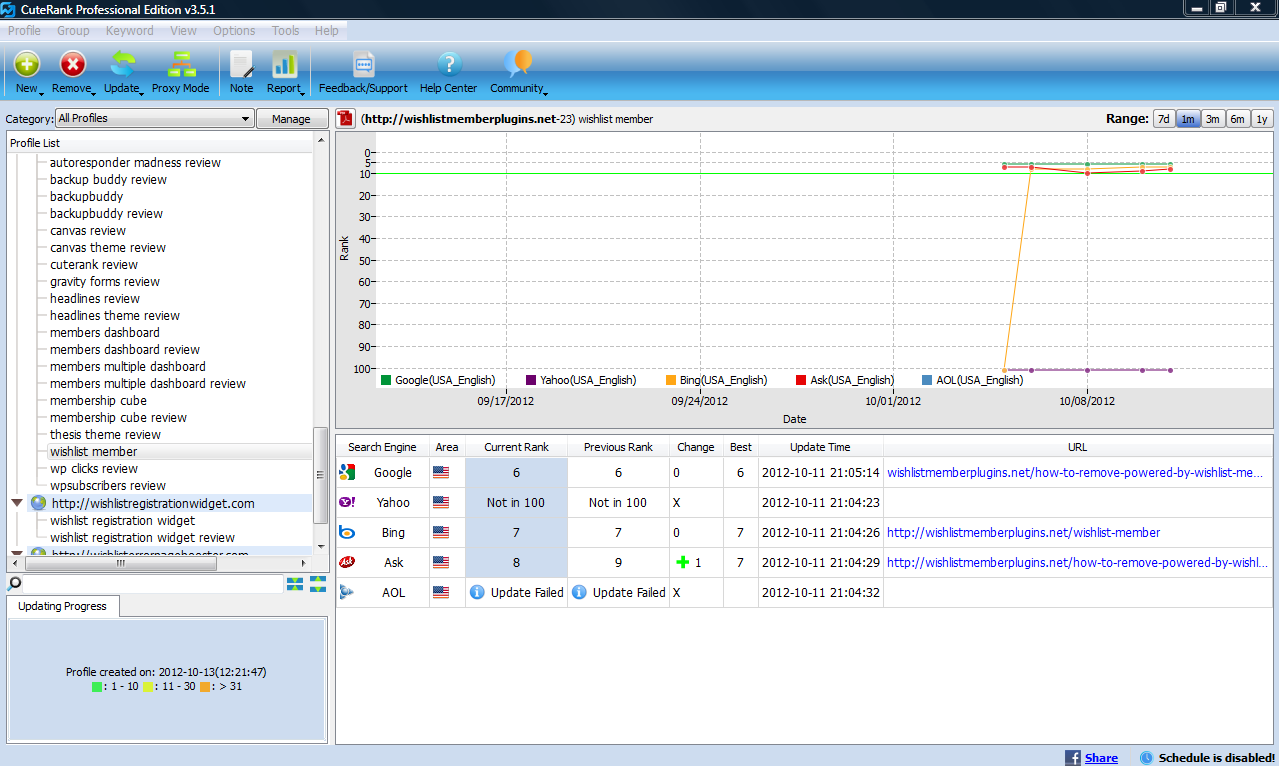 Schedule Keyword Rankings Checker
You can schedule CuteRank to start a complete check every 1-7 days and on a specific time. This is a great feature if you want to let the software run automatically every certain number of days.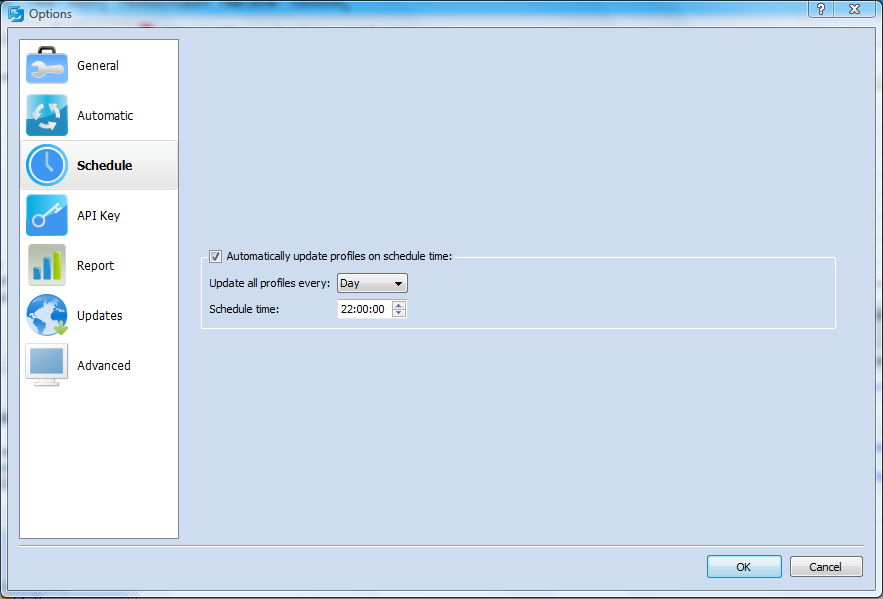 Keyword Check Delay
You can also set the "keyword delay" option to delay the next keyword after specific number of seconds.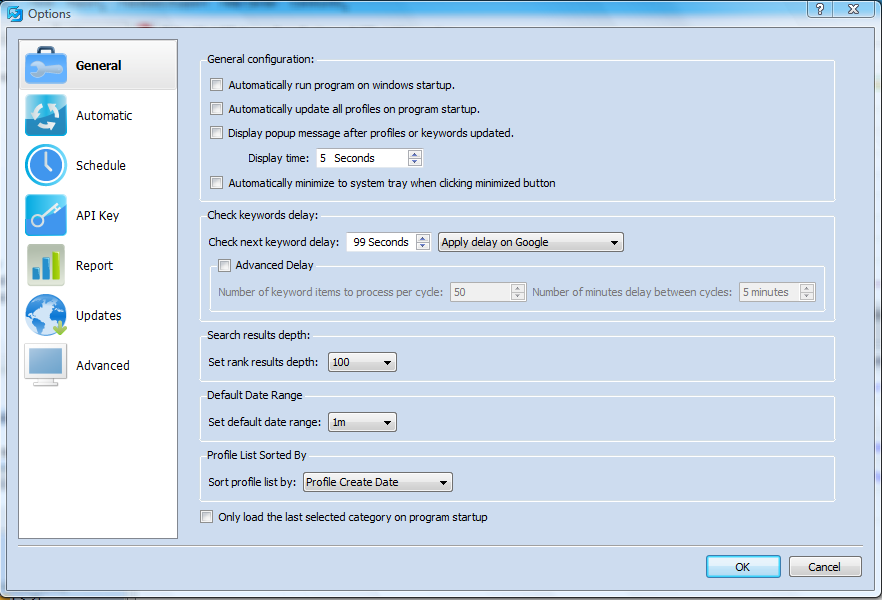 Keyword Ranking Reports
You can export your rankings results manually and also automatically after CuteRank's automatic update.
You can create graphs, charts and tables to be able to easily analyze your rankings data.
CuteRank Price
You can download CuteRank for free for one website only. This will give you the ability to experience the software's options and interface. I highly recommend you to try it.
You can also upgrade to CuteRank Pro for unlimited number of sites and keywords. The price is $59.95.
On top of that, although the price for the software is very decent, the CuteRank team is also offering a discount: by copy-pasting the coupon 'fbfan ' in the shopping cart, you will get 15% discount on the regular price.
And if that is not all, CuteRank has a 30 day money back guarantee so if you are not satisfied with the software, you can return it.
My Final Thoughts on CuteRank
Well, what best thing about CuteRank is that the price doesn't imply on the quality of the product.
CuteRank is bundled with lots of the tools you will need to track your SEO ranking improvements.
The one thing I felt missing in CuteRank is the ability to see your competitors' rankings and how you rank in comparison to them.
As I said in the beginning, knowing your competitors rankings is very important in order to know how to outrank them, and that is why we are using the Accurate Monitor for Search Engines software.
Aside from that, CuteRank is great software with very user friendly interface and great features to help you track your rankings easily.
Also, the price is very attractive and affordable, so I highly recommend you to give it a try.
You can download CuteRank for free here
The above link is an affiliate link, so if you found my review helpful, you can use this link for your purchase.