Does a member that purchase two different products have to register twice?

March 3, 2015

1 Comment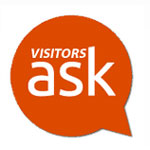 Question:
"Dana,
I'm having trouble finding an article that can help me configure wish list so that if people buy two separate products, they won't have to register twice. Does wish list just realize that they have already registered? Can you lead me to an article about this?
-Alex"
Answer:
Hi Alex,
​
​As I understand from your email, you are referring to an upgrade scenario when a member purchases a product and registers to the site, and then comes back and purchase another product.
​The registration process goes this way:
User clicks on a buying link and is transferred to the payment gateway
The user completes the payment and redirected back to the membership site to complete the registration and create the Wishlist account
At this point there are two options in the registration form: ​"I have an existing account" and "I am a new user"
​A new user will need to create a new account, while an existing user will need to login to the site and then he will be upgraded
​
​Now this is where the complication is…
​
​Many users, after redirected back from the payment gateway to create their Wishlist account, are: either abandoning the site without completing their registration at all, which creates incomplete registrations OR they accidentally open a new account even though they already have one, which created duplicate registrations and forces you to merge the accounts manually.
​
Since we were facing the same issues in our membership sites and our clients' sites, we have developed a plugin that automates the registration process completely.
​
​The plugin is called Wishlist Auto Registration and you can find more information about it in this link:
​
​http://happyplugins.com/downloads/tag/wishlist-auto-registration
​
​Just one note, we are a 3rd-party company that develops plugins for the WordPress and the Wishlist Member platforms, and we are not part of Wishlist Member.
​
​Hope that answers your questions.
​
​You can register for free to our weekly tips series and get more information about Wishlist Member:
​
​https://wishlistmemberplugins.net/wishlist-member-tips-list
​
​Kind regards,
​
​Dana
Our Visitors Questions – The Complete List
Check out other questions asked by our visitors and clients in this link: