How to register members but have the account created only after users click on the activation link?

October 28, 2014

0 Comments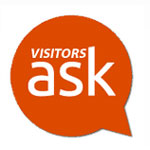 Question:
"Hi,
I am trying to decide between two of your plugins – Wishlist 1-Click Registration AND Wishlist Registration Widget (Premium Version)
I need to be able to create a form where user just has to enter their email address and then they get an email with username and password assigned to them. However I don't want the account created until the user clicks on an activate account link in the email – so to avoid lots of spammy unused accounts in my members area.
Which of the plugins would best suit my needs.
Regards
David Hayden"
Answer:
Hi David,
Thank you for contacting us.
Both Wishlist 1 Click Registration and Wishlist Registration Widget Premium allow you to create a 1-field form with only email that can register members to your website and send the m their username and password after the registration.
Regarding the account creation:
There is a way to do what you are asking, but it is not related to Wishlist Member, but to your autoresponder.
The registration is created using Wishlist Member as an in-active user and when the user approves the email, the account is activated.
When the account is not activated the use cannot access any protected level information.
This is how you can implement the flow you want:
If you are interested, you can create this scenario using these 2 following steps:
Put a simple autoresponder sign-up form (preferred not double opt-in)
After the user is in your email list send him the first email immediately with a link generated by Wishlist 1-Click Registration that will automatically register him to the website.
You can define in the autoresponder that whenever someone registers to that level he will be automatically moved to another email list.
This can be done in almost all autoresponders.
In this way you will have 2 lists:
1 for users that have opt-in but haven't registered and 1 for users who registered to your membership site by clicking the link.
The process is very easy to implement, but because this involves in creating a custom flow, and it is not related to Wishlist 1 Click Registration directly, we cannot support questions regarding how to create the flow in the autoresponder.
If you encounter any problem with the creation of the autoreponder form, you can contact your autoreponder provider directly.
For any support regarding Wishlist 1 Click Registration contact our support.
Kind regards,
Bob Tolbert
– – – –