How Can I Increase Engagement in My Membership site?

November 2, 2012

0 Comments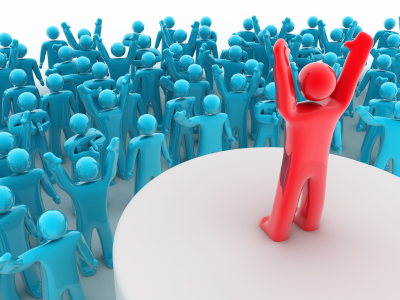 A membership site has a lot of potential in making you a steady stream of income every month.
One of the most powerful ways to make it happen is by increasing your members' engagement to your site.
Creating that feeling of engagement won't happen overnight, as you need to earn your members' trust.
You will need to provide them with great content, some of it for free, offer them bonuses from time to time and make your community thrive.
Only then you will gain their loyalty and trust, but when you will… the sky it the limit as for your revenues.
So How Can You Increase Your Members' Engagement?
There are simple things you can implement right away to increase the engagement to your membership site:
1. Encourage Them to Comment on Your Posts
When you invite your members to comment on your posts you start a conversation between you and your members and also between the members themselves. When others will see that people are commenting, they would also post a comment.
I want to ask you something: Let's say you want to go to a restaurant, and you see an empty restaurant and a full restaurant. Which one would you enter? I'm guessing the full one… That's exactly the same with the comments. People need social proofs!
So, by encouraging your members to comment, not only are you creating an interesting interaction on your site, but this is also a great opportunity for you to get inspired and find more topics to write about.
2. Create a Special "Show" on a Periodic Time
It can be a webinar, video, audio or post series, as long as it will occur on a permanent day and hour. This is your chance to come up with mind blowing content to make your members count the hours till the "show".
3. Run a Contest between Your Members
You can run a contest from time to time and offer a really cool prize for the winner. It can even be a physical prize that will be sent to the winner's address with a card signed by you.
Think how exciting it can be for your members, and especially for the winners, that are used to getting mostly downloadable stuff.
By signing a card especially directed to them you will become a real person to them, and not only the picture on Facebook or the guy on the recorded video.
4. Run a Survey Among Your Members
You can give your members a satisfaction survey from time to time. Let them know their opinions are important to you and that you are doing your best to constantly improve your membership site.
These are the great ways you can start working on right now to make your community strong and powerful and create engagement on your site.
Besides the actions you can take there are also many plugins and add-ons you can install on your site, but I will leave it to another post.
I just want to introduce you to some of Wishlist Member's great plugins that were developed especially for that purpose.
These plugins are all available for sale on Wishlist Insider, so if you are considering becoming a part of the insider community, these plugins should really help you make a decision.
Increasing Engagement Using Wishlist Insider Plugins
Wishlist insider is Wishlist Member's community, where all the insiders can interact with each other, share ideas, thoughts, feedbacks etc.
Not only is the insider a great community that can help you grow your business, but as an insider you get a monthly bonus plugin to help you empower your membership site.
Among all amazing plugins that the Wishlist guys are giving away, you can find some very powerful plugins that can tremendously increase the interaction between your members and increase their engagement to your site:
Wishlist Tags
Wishlist Tags enables your members to "tag" one another in posts, pages and comments. The "tagged" member then gets an email notification that he has been tagged.
WL Tags can help increase engagement to your site by encouraging your "tagged" members to go back to your membership site and join the conversation and tag back.
Wishlist Dashboard
Wishlist Dashboard allows you to create a user-friendly dashboard with quick navigation links to the important content on your site. Your members will be directed to the members' dashboard every time they log in to the site and easily navigate and find the content they need. You can also add a welcoming video, make announcements and anything that you find important.
WL Dashboard can help increase engagement to your site by giving quick access to your content from one place and that way you can make sure your members hadn't missed important updates and content.
Wishlist Favorites
With Wishlist Favorites your members will be able to save content they found interesting to their favorites list. Your favorites list will be saved within your membership site and not on your members' computer bookmarks.
WL Favorites can help increase the engagement to your site by allowing your members easy access to all the content they love in one place. Making it easy for your members to consume your content will increase their satisfaction and make them more engaged.
Why You Should Become an Insider
Liked My Post?
I would love to hear your thoughts on the comment section.