Thinking of Buying Wishlist Member? Get 2 Free Gifts From Us!

April 2, 2013

10 Comments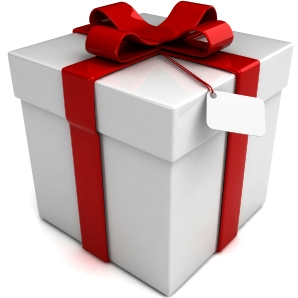 Purchase Wishlist Member plugin through 
this link
 or through any of the links in this page and get 2 of our
exclusive
 plugins that will help you build and manage your membership site quicker.
The 2 plugins are: Wishlist Quick Access & Wishlist Protection Display
Wishlist Member is an excellent plugin for creating and managing membership sites, but even the best plugin or software is not perfect…
That is why we started developing solutions for our own membership sites. Some of these solutions we released as plugins for purchase, and some are for our own use.
Wishlist Quick Access and Wishlist Protection Display are two of the simplest yet very crucial plugins we developed that help us manage our membership sites quickly and easily, and that's why we decided to give them to you for FREE.
You can get all the information regarding the plugins below:
Wishlist Quick Access is a navigation bar that allows you to access all of Wishlist Member's features quickly and easily.
Wishlist Quick Access was developed especially for new Wishlist Member users. The plugin will save you time, will help you get to know Wishlist and build your membership site much faster.
Instead of clicking 2,3 and even 4 or 5 clicks you will get to ANY feature in only 1 click!
The bottom line is... The less time you spend on technical issues, the more time you have to focus on making money from your membership site!
Screenshot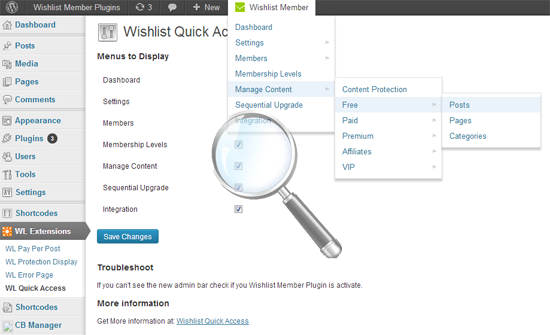 Get more information about Wishlist Quick Access

Wishlist Protection Display allows you to see the protection level of each post from the complete post table ("All Posts").
The plugin adds a Protection Level column to the table presenting the levels each post is protected with.
Wishlist Protection Display is a crucial plugin for managing a membership site and it literally makes your life much easier and your work much more productive.
The plugin is suitable for both beginners and advanced Wishlist Member users, and after you start building your membership site, you will realize how crucial that little peace of information in the posts' table is.
Screenshot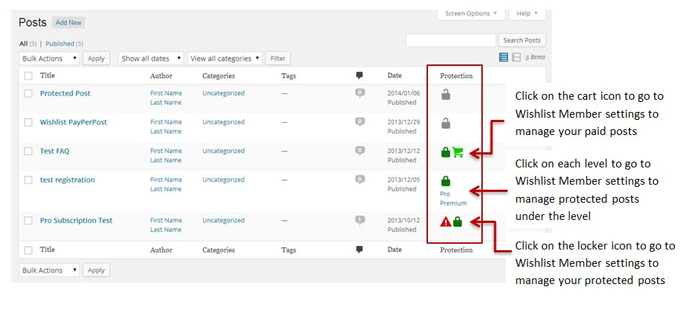 Get more information on Wishlist Protection Display + demo video
IMPORTANT NOTE:
In order to get the bonuses make sure you purchase Wishlist Member license from the link below and that it is the last link you click on to make the purchase.
Please note that we will be able to provide the gifts only if your name will show in our affiliate sales report of Wishlist Member's affiliate program.
Also, please make sure that you are completing that your computer does not block cookies.
How to Get the Plugins
In order to get the plugins please send us an email with your Wishlist Member license receipt to:
info [at] wishlistmemberplugins.net
Still Not Sure Wishlist Member is for You?
You can read our full review on Wishlist Member here and decide for yourself.