Wishlist Dashboard 2.0

May 24, 2014

2 Comments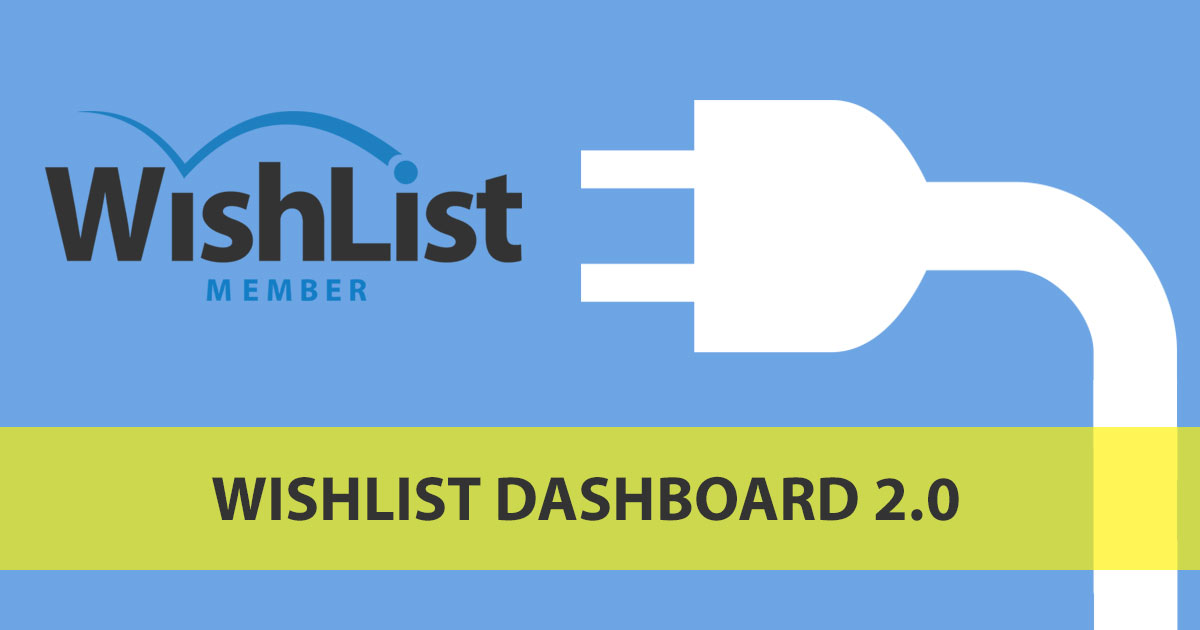 This plugin is not available for purchase anymore.
If you are interested in similar features, you can contact one of our developers for developing this kind of a solution for your exact specifications and requirements email us through the contact form on contact us page
Also, if you are looking to extend your WishList membership site with awesome features that will increase your sales and revenues make sure you check HappyPlugins.com
Wishlist Dashboard 2.0 allows you to create multiple dashboards for members with different styles and layouts.
Each dashboard can be customized based on the available settings provided.
The dashboards can be easily displayed in any post or page using a simple shortcode (see screenshots further down this post).
The Importance of a Members Dashboard for Your Members
Quick navigation through the membership site
Better understanding of the membership site's structure
Finding the content members need quickly and easily
More satisfied members
Professional look to the membership site that makes good impression
The Importance of a Members Dashboard to You
Satisfied members = Engaged members = higher retention rates = more revenues for you
What Should Your Dashboard Include?
Welcoming Video – recommended to engage members faster and make them connect with you by hearing and seeing you through the video
Link to Support – Allow members to easily contact support for issues and questions and make them feel they can contact you with every problem they have
Explanatory Materials – Quick start tutorials/ guide/ any other basic information your members should know right from the start
Links to Important Resources – Any resources you offer inside the membership that you want your members to know exist, for example: bonus materials, recommendations, interviews etc.
Links to the Membership Site's Content – Quick navigation to the content included in the membership which will make it easy for members to get to the specific content they need over and over again easily and in one click.
Important Messages – If you have special announcements you can display them in the members' dashboard. Since this is the page members will see every time they log-in to the members' area, it is definitely a good place to add special announces and even links to surveys and quizzes
Other Important Information – Any other important links or information you want to display your members with, according to your needs and your membership site's content and niche.
How Can You Get Wishlist Dashboard 2.0?
This plugin is not available for purchase anymore.
If you are interested in similar features, you can contact one of our developers for developing this kind of a solution for your exact specifications and requirements email us through the contact form on contact us page
Also, if you are looking to extend your WishList membership site with awesome features that will increase your sales and revenues make sure you check HappyPlugins.com