Wishlist Member InfusionSoft Integration Step by Step

June 15, 2017

0 Comments

Thanks to a very powerful integration service Wishlist Member has developed for InfusionSoft, InfusionSoft has become one of the most popular and powerful integrations among Wishlist Member users.
In this post we go over the basic integration process, however, if you want to get the best out of the integration we strongly advise you to pay for the extra features that Wishlist Member for InfusionSoft service provides.
You will find the complete comparison of the regular integration vs. the paid service in our detailed post in this link.
Also, if you are thinking of purchasing InfusionSoft, make sure you check our special gift to you (a free license to one of our top Wishlist Member dedicated plugins. You can get all the information in this post: Thinking of Integrating Wishlist Member with InfusionSoft? Don't Miss Our Gift!
Wishlist Member InfusionSoft 
Integration
Here is the complete integration process of Wishlist Member and InfusionSoft in 3 simple steps:
Step #1 – Configure InfusionSoft API Connection:
Go to Integration » Shopping Cart » InfusionSoft and fill in the App Name and Encrypted Key from within your InfusionSoft account.
The App Name can be found inside your InfusionSoft URL, i.e. https://wlmp.infusionsoft.com
The Encrypted Key is located in the InfusionSoft account in the following section: Admin » Settings » Application
Once you save those settings Wishlist Member and InfusionSoft are connected and can communicate with one another.
Step #2 – Creating Products for Your Membership Levels:
Every membership level you have created inside Wishlist Member » Levels has a unique SKU number to identify the levels.
Copy the SKU of the relevant membership level you would like to integrate with InfusionSoft as seen below:

Go to your InfusionSoft account » eCommerce » Products as seen below: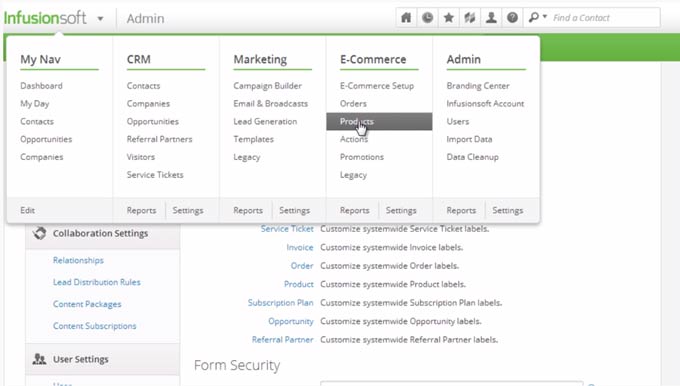 Then choose "Add a Product" or edit an existing one:
Inside the product details paste the SKU you copied from your Wishlist Member account in the appropriate field as seen below and save.
Once saved this specific product will be able to communicate with Wishlist Member.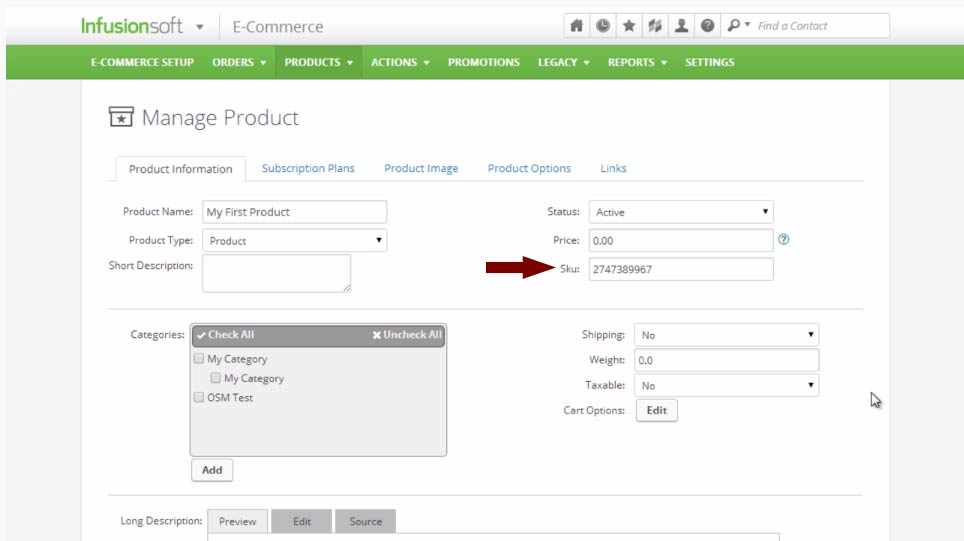 Note that for subscription memberships you will need to choose the second tab "Subscription Plans" and fill in the details of the recurring payments: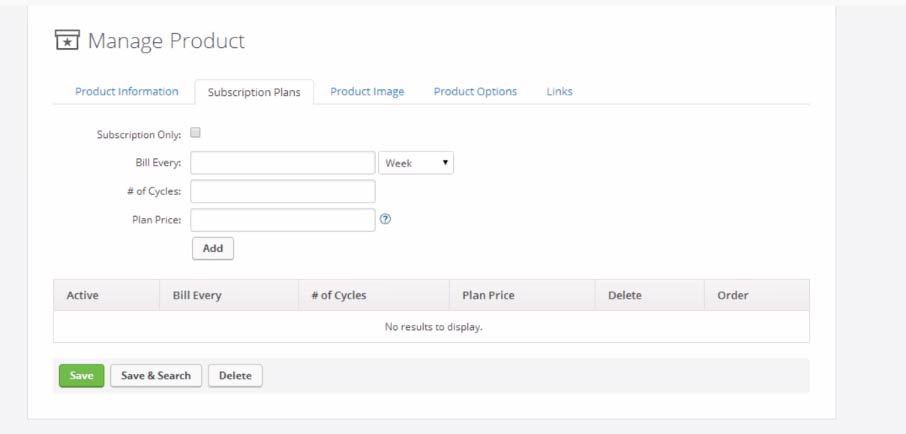 Step #3 – Integrate Wishlist Member with InfusionSoft Forms
You can either use the legacy forms or the shopping cart forms.
Legacy Forms Integration:
For legacy forms go to Legacy menu (top menu) within InfusionSoft » Legacy Order Forms » Add a Legacy Form
Enter all the details of the form and under Product Options choose Product/ Subscription Plan according to the type of product you created (not both):

Copy the Thank You URL from Wishlist Member » Integration Tab » Shopping Cart » InfusionSoft

Go to InfusionSoft » Other Options » Thank You Page Settings » Select the Web address radio button, paste the Thank You URL in the Web Page URL field and check the line "Pass Person's info to Thank You page url":
After you save the order form members who purchase the product using this form will be added to the correct membership level inside Wishlist Member.
Shopping Cart Order Form:
For Shopping Cart Forms go to InfusionSoft logo » E-Commerce section » E-Commerce Setup » Checkout » Order Forms » Create New button and follow these steps:
That is how you integrate Wishlist Member with InfusionSoft.
Relevant

 Links: