Wishlist Member Setup Wizard – Setup Your Wishlist Membership Site Easily

November 14, 2012

0 Comments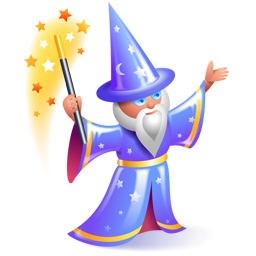 We get a lot of emails from membership sites owners that had purchased Wishlist Member and are overwhelmed by the many features it offers.
That's why we decided to publish a post about Wishlist's Setup Wizard that many don't know exists.
The Wishlist Member Setup Wizard will take you step by step and guide you through your first step to build your membership site's basics.
With the Setup Wizard you will be able to easily:
Setup your membership levels
Assign your error pages
Define your protection settings
Setup the members redirect pages
To setup your membership site using the Setup Wizard you need to go to the Settings tab >> Setup Wizard tab.
Step 1 – Setup the Membership Levels
Simply add as many membership levels as you need:

Step 2 – Assign the Error Pages
The wizard creates three error pages: membership canceled, wrong membership level and non-members error pages.
You can choose to create your error pages manually or have Wishlist Member do it for you automatically. The easiest way is to let Wishlist create your error pages and then change only the content inside each page.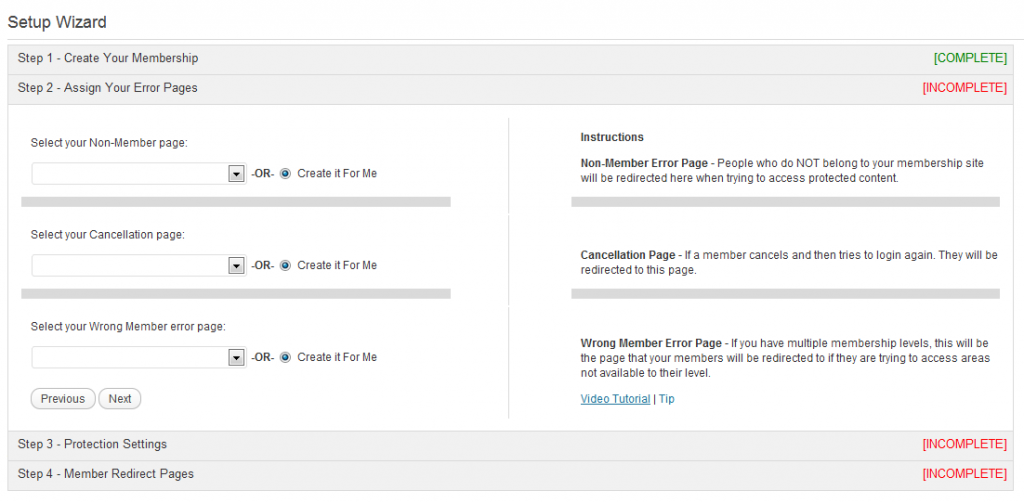 Step 3 – Define Your Protection Settings
If you want to protect all your posts and pages by default then you need to set the "Automatically protect all posts/pages?" to "Yes" (you can always change it later by entering each post or page separately).
You can also select whether to show or hide the protected content from non-member completely, meaning: they will not even see that the posts and/ or pages exist.
To which types of membership site do you need to set the protection settings on?
1. For a Download Area membership site where your members need to log-in in order to get access to the products they purchased.
2. For a Course membership site where your members need to log-in in order to get access to your lessons on a daily/ weekly/ monthly basis for example.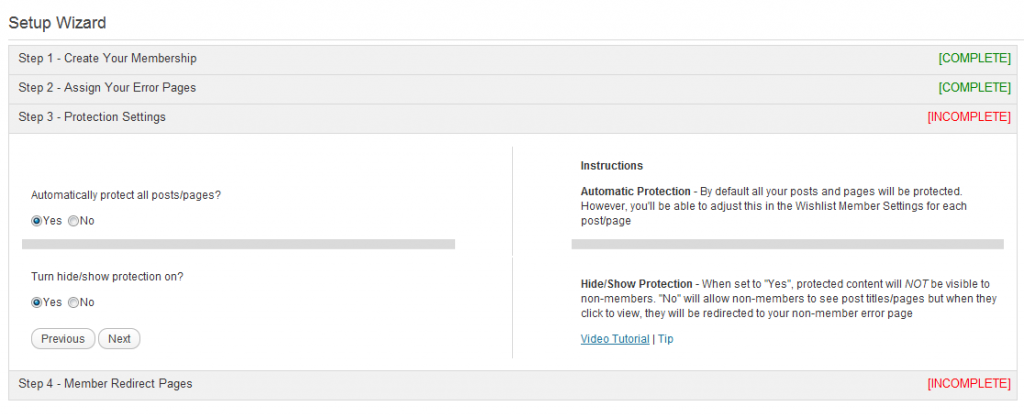 Step 4 – Setup the Members Redirect Pages
There are two redirection pages you need to set-up: after registration page and after login page.
The after registration page will be shown to your members only one time, after they register to your site.
The after login page will be shown to your members each time they log-in to your site.
You can set-up your redirection pages manually or you can let Wishlist create them for you using the Setup Wizard (recommended) and change them later separately.
Important Note on the Setup Wizard Feature
The Setup Wizard is an excellent feature that the Wishlist team had thought of and it will help you create the "must have basics" of your membership site very easily and quickly.
However, there is still plenty of thought, work and dedication you need to put into your membership site in order to fully have it ready for members and the Setup Wizard is not a "magic trick".
With that said… I love the Setup Wizard and I am still using it to create my membership sites' basics.
Looking for More Answers?
Wishlist Insider is a premium training, resources, forum and support for membership sites owners.
Wishlist Insider includes: Live training, webinars, videos, audio lessons, tips and marketing materials from the Wishlist Insider team.
Join the Insider community and start building successful membership sites!
Read our full review on Wishlist Insider or click here to join today!