Wishlist Member Upsells Plugin

December 15, 2011

2 Comments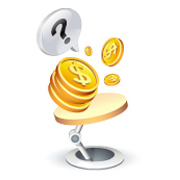 The Wishlist Member Upsells plugin will do promotions automatically for you.
Now, what does the Wishlist Member Upsells plugin do for you? Well, it gives you the ability to upsell your members regardless of their membership level.
This plugin is not available for purchase anymore.
If you are interested in similar features, you can contact one of our developers for developing this kind of a solution for your exact specifications and requirements email us through the contact form on contact us page
Also, if you are looking to extend your WishList membership site with awesome features that will increase your sales and revenues make sure you check HappyPlugins.com
You can upsell those who are in high ranks, and those who are in low ranks. Whenever you show any products, no matter how many, to your members within your website, and if they buy any of those products, that is when Wishlist Member Upsells Plugin comes to play.
How Does Wishlist Member Upsells Plugin Work When A Member Purchases Any Of My Products?
Those members who make a purchase from the products you have shown them will automatically be moved by the Wishlist Member Upsell from their current membership level to a new level. This will be based on how you specify their moving process as well as on the products they buy.
So How Will This Benefit  You As A Membership Site Owner?
It's simple, actually. With its automatic processing, members will be encouraged to purchase the products you show them every time. This means that you will earn more from their purchases. Aside from that, you can specify how you want the Wishlist Member Upsells Plugin to actually work when having your members moved from one membership level to another.
How Can You Get Wishlist Member Upsells Plugin?
This plugin is not available for purchase anymore.
If you are interested in similar features, you can contact one of our developers for developing this kind of a solution for your exact specifications and requirements email us through the contact form on contact us page
Also, if you are looking to extend your WishList membership site with awesome features that will increase your sales and revenues make sure you check HappyPlugins.com