WishList Shortcode Plus

April 3, 2012

5 Comments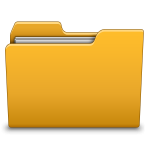 If you've ever ran a membership site, you know that many times you'll want to communicate different messages to people who belong to different membership levels, and you'll want to share these messages on a regular basis.
This plugin is not available for purchase anymore.
If you are interested in similar features, you can contact one of our developers for developing this kind of a solution for your exact specifications and requirements email us through the contact form on contact us page
Also, if you are looking to extend your WishList membership site with awesome features that will increase your sales and revenues make sure you check HappyPlugins.com
But it can be a real pain to rewrite these messages every time. Plus, you may want to change the message based on the membership level that someone belongs to.
Introducing Wishlist Shortcode Plus
With WishList Shortcode Plus you will be able to dynamically display different messages to people in your membership site based on the membership level they belong to. This is all done by inserting a simple shortcode in a post or page.
At the end of every "FREE" article, you display a message for "Non-Members" encouraging them to join your site.
But similarly, you don't want this "ad" appearing for someone who has already joined. Instead, you'd like something different to appear for them. That's where WL Shortcode Plus kicks in.
You can create two different messages: one for Non-Members and the other for people who already belong to your membership site.
After creating the two different messages you simply take the shortcode that's created and add it to the end of your blog post.
Wishlist Shortcode Plus will then dynamically deliver the appropriate message based on the membership level that the reader belongs to.
What's really neat about this is it gives you tremendous freedom and flexibility to create VERY targeted messages to your audience based on the levels they belong to.
A more targeted message means much higher conversions and you could get very creative with how you use this (it doesn't just have to be for displaying "ads" per se). You can dynamically display whatever message you would like.
If you've read this far and your mind is running with ideas then you should grab yourself a copy of WL Shortcode Plus because it's very likely this will become one of those plugins you'll use everyday.
Wishlist Shortcode Plus Shortcodes
How Can You Get Wishlist Shortcode Plus?
This plugin is not available for purchase anymore.
If you are interested in similar features, you can contact one of our developers for developing this kind of a solution for your exact specifications and requirements email us through the contact form on contact us page
Also, if you are looking to extend your WishList membership site with awesome features that will increase your sales and revenues make sure you check HappyPlugins.com