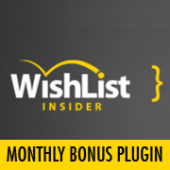 UPDATE:
Wishlist Access Control is no longer available for purchase. Send us a quote request for custom development at
http://wishlistmemberdevelopers.com
or check out all the available plugins and extensions for Wishlist Member in the
most thorough repository
we built.
With Wishlist Access Control you can decide to What areas of the Wishlist Admin Site different users will have access to.
For example: if you have a virtual assistant or a community manager and you don't want to give them access to all the options on your membership site, you can go to Wishlist Access Control and check only the options you want to see.
Also, if you want to give different people the same permissions, all you need to do is copy the permission list you have for a certian member to a different member. This can be done very easily and in seconds. Read more…