[New Version] Wishlist Registration Widget 2.2.4 Release

October 14, 2013

0 Comments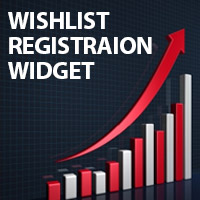 After getting many requests from our customers we are happy no announce the release of
Wishlist Registration Widget 2.2.4
.
The huge difference we implemented in this version is the option to purchase limited number of licenses (1/3/10) according to your needs.
How is this a huge difference than the previous versions?
This version of the plugin allows you to stick to your budget and purchase only the number of licenses you need. By creating different licenses we were able to decrease the product's price.
What is Wishlist Registration Widget?
For those of you who are not yet familiar with Wishlist Registration Widget…
Wishlist Registration Widget is a Wishlist Member dedicated registration form that allows you to add the form on the sidebar using a simple widget.
The form allows you to attract much more members to your free membership site by displaying the registration form in the sidebar and making it visible from any post or page on your site.
Unique Features
Sidebar Widget – For maximum visitors exposure
Real Time Validation – For speeding the registration process
Fully Customizable – Ability to completely customize the look and feel of the form according to your audience for split testing purposes
Minimum Number of Fields – Ability to have a 1 field registration form for maximizing your registration rates
Special Time Limited Bonuses
Those of you who purchase Wishlist Registration Widget in the next 72 hours will also get two powerful plugins we developed:
Wishlist Auto Protect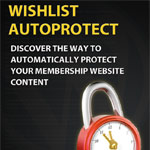 Allows you to protect your content automatically after specific number of days, move your content between protection levels automatically and literally create disappearing content. Supports multiple level selections.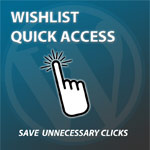 Wishlist Quick Access
Adds a navigation to your admin bar to quickly navigate inside Wishlist Member's different settings and save you valuable time. Instead of clicking 2,3 and even 4 or 5 clicks you will get to ANY feature in only 1 click!
These plugins were developed for our own use and are not available for purchase.
Get more information about the special time-limited bonuses here