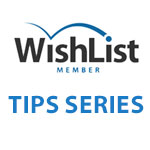 Every membership site owner has a different structure, flow and specifications for his membership site.
A very big part of the membership site is obviously the content itself.
While talking to our clients, usually each of them is looking for a different or even slightly different content structure.
Many times, the structure they want requires custom development, but in many cases, the solution they are looking for already exists, they are just not familiar with it.
And this is exactly why we created this tip…
What You Get in this Tip?
In this tip we have collected different solutions that will help you achieve different actions with your content, including:
Schedule posts to be published automatically (content dripping)
Archive content automatically
Re-post content automatically
Delete content automatically
Sell content separately (as pay-per-post)
Get Free Access Now

Login to get all the tips or Register to our FREE membership using the registration form to your right and get immediate access to this tip and to all the upcoming tips about Wishlist Member!