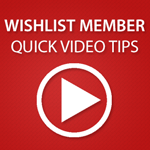 Structuring your membership site in a way that will allow your members to navigate through it quickly and easily is crucial, as it will not only help your members get to the content they need faster, but it may also make them consume more content, engage more with your site and stay members for a longer period of time.
Many membership sites are structured sequentially, so members are upgraded from one membership level to another.
In this quick video tip we show you how you can upgrade your members in a click of a button.
This feature can be used, for example: if you have an online course and you want members to upgrade themselves after they complete X number of lessons / modules.
It can also be used if you want to award certain members with free access to a specific membership levels. They can easily do that by clicking a button.