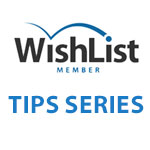 If you are thinking about dripping your content or you are already doing so and want to improve your site's flow and structure then these are the tips for you:
If you are thinking of dripping your content, or if you are already doing so and you want to make sure you are doing it right to maximize your revenues and your members' satisfaction, then this tip is exactly for you.
What You Get in this Tip?
We have gathered the 5 most common content dripping mistakes we are seeing on a daily basis among our clients to help you take advantage of content dripping better.
There are many different ways to deliver content to members to create urgency, make them want to upgrade their membership, increase their engagement, not cancel their subscription and more.
What You Get in this Tip?
In this tip we collected some of the most common ways to deliver content inside the members' area, including:
Displaying chunks of content inside any post or page visible only to specific membership levels
Upgrading members from membership level/ s to other levels after x number of days / weeks / months / years
Change the protection settings of any post or page (levels / pay-per-posts / make content unprotected etc.)
Display chunks of content according to each member's registration date
Schedule content to be delivered according to membership level
Manage your content to be deleted / re-posted / moved to a new category etc.
Content dripping is an important and very common way to deliver content inside a closed membership site.
Many of our customers keep asking us how can they drip content using Wishlist Member and what is the best way to do it.
What You Get in the Tip?
Options available to drip content when using Wishlist Member
When you should use every option
Tips for content dripping the right way