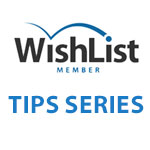 If you are thinking of opening a closed members forum or you are already managing one and you want to know how to keep your forum active and alive then these tips from our Wishlist Member Tips Series are for you:
There are only few plugins that integrate with Wishlist Member, among them are bbPress and SimplePress.
Many of our clients are asking for our advise on which plugin has a better integration with Wishlist Member and which is more recommended.
What You Get in this Tip?
In this tip we go over the pros and cons of using bbPress vs. SimplePress
Many of our clients ask us whether of not we recommend adding a forum to their membership site.
The short answer is "Yes", we recommend adding a members' forum, the longer answer is that there are some factors to consider before setting it up.
What You Get in This Tip?
In this tip we go over 7 excellent reasons to add a forum and 3 issues to consider before doing so…