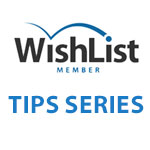 If you ever thought of shifting subscribed members that are paying you on a monthly basis from one membership site to a new one, then you probably found out that though it is definitely possible, it does require some planning so the transaction will be as smooth as possible for your members.
Sometimes it is necessary to shift members to a new membership site, and in this tip we go over all the options to do it the right way.
What Yo Get in the Tip?
In this tip we go over 2 relatively simple and easy options to add subscribed members to a new membership site
The downside of each option
2 ways to adding members to the membership site fast
Important things to know when adding members in each way
How to shift members from membership site A to membership site B in 1-Click!
Get Free Access Now

Login to get all the tips or Register to our FREE membership using the registration form to your right and get immediate access to this tip and to all the upcoming tips about Wishlist Member!