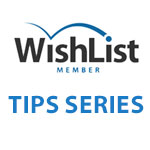 Have you ever thought about limiting the registration capacity to your membership site?
If not, than you really should read this week's tip as in this tip we give you 3 very important reasons why you should limit the registration capacity and how it can actually increase both your registration and retention rates.
What You Get In This Tip?
3 Important Reasons to Limiting Your Registration Capacity
How Increasing the Registration Capacity will Help Increase Your Registration & Retention Rates
How Can You Limit the Registration Capacity Using Wishlist Member?
Get Free Access Now

Login to get all the tips or Register to our FREE membership using the registration form to your right and get immediate access to this tip and to all the upcoming tips about Wishlist Member!