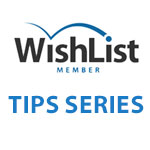 One of the main challenges of every membership site owner is keeping existing members interested for long periods of time and prevent them from cancelling their membership.
Did you know that most members cancel their subscription after only 3 to 4 months?
This fact should not scare you… On the contrary, it should inspire and motivate you to discover new ways to keep your members interested and to make them want to stay part of your community month after month.
In this tips we collected some of the best tactics that are working for us and for our clients.
What You Get in This Tip?
In this tips we'll share with you:
4 simple tactics to keeping your members interested and prevent them from cancelling their membership
3 MUST HAVE plugins that will help you engage your members
Get Free Access Now:

Login to get all the tips in this link or Register to our FREE membership using the registration form to your right and get immediate access to this tip and to all the upcoming tips about Wishlist Member!