Wishlist Member vs. MemberMouse – Full Comparison

March 19, 2015

5 Comments
Wishlist Member
and
MemberMouse
? Don't know which will do a better job at managing your membership site properly?
In this post we give you a full comparison of the two plugins, including core important membership settings and features.
Just to give you a little bit of background regarding who are the people behind this review:
We are a company that develops plugins for eCommerce platforms and membership sites for more than 7 years now.
We have been using Wishlist Member plugin way back from its very first versions, and our developers know Wishlist Member code by heart.
In the last 6 months we have been digging into the MemberMouse code, have been exploring MemberMouse platform as well and we are in the process of developing plugins for MemberMouse as well.
Even though we are more veteran in developing for the Wishlist Member platform, you can rest assure that the review is objective and provides you with important information about the different features, settings and integrations required for managing a successful membership site easily and wisely, so you can really choose the most suitable platform for you.
Quick Navigation Links:
You can navigate through the different settings according to your needs to find what you are looking for faster:
Core Membership Features
Both Wishlist Member and MemberMouse offer important membership features such as:
Having the ability to create unlimited number of membership levels (free and paid)
Manage your members
Create bundles (complex and advanced bundles can be done in Wishlist Member using Wishlist Bundles plugin)
Define the subscription length to any membership level
Set login redirection page
Export your members details
Allow social login – In Wishlist Member you will need to use an add-on called WLM Social (paid add-on developed by a 3rd party company) and in MemberMouse you will need to purchase the Premium / Professional plans for that purpose
Managing Members with MemberMouse vs. Wishlist Member:
The members management tables on both MemberMouse and Wishlist Member are similar, and both of them include pretty much the same details, except that on MemberMouse you can also see from the table these details:
The user's last login (which can be seen on Wishlist Member in the Edit User setting)
The engagement number (how many time a member has logged-in to the membership site)
How many pages the member has accessed
All this data can be found under the Engagement column in the table below:
MemberMouse:
Wishlist Member:
Protection Settings
Both Wishlist and MemberMouse allow you to set:
Free and paid membership levels
Total content protection that can be accessed by logging in to the members' area only
Drip your content so it will be delivered to your members every x number of days (With Wishlist Member content dripping is possible by using Wishlist Content Scheduler plugin, for MemberMouse the dripping is built-in)
"Teaser" content to display content above the "MORE" tag to non-members
Secure your RSS feed so members will be able to read their content in their favorite RSS reader
Wishlist Member also supports the pay-per-post feature and sell posts individually (MemberMouse does not support pay-per-post).
Pay-per-view is not available in both Wishlist and MemberMouse.
Payment Models
Both Wishlist and MemberMouse support:
Trial periods, Upsells / One-time offers – In Wishlist Member it depends on the shopping cart you are using, for example: it supports ClickBank pitch plus feature and upsells with Stripe)
Discount coupons – Available in Wishlist Member using Wishlist Coupon 2.0 plugin, built-in in MemberMouse
Shopping Carts Integration
Wishlist Member offers more integrations with different shopping carts services than MemberMouse.
Wishlist Member allows integration with some of the most popular shopping carts: Clickbank, Authorize.net, PayPal Standard and PayPal Pro, InfusionSoft, Stripe, SamCart, 1 Shopping Cart, 2 Checkout, eWay, JVZoo, Premium Web Cart and many more. You can use multiple payment methods in one membership site.
Automatic registration with Wishlist can be achieved by using a 3rd-party plugin developed by our company HappyPlugins, the plugin is called Wishlist Auto Registration.
With MemberMouse you can configure two types of payment methods: onsite and offsite. Onsite payment methods allow you to collect credit card information right from your site, which means that customers can complete the entire checkout process without leaving your site. Authorize.net and Stripe are examples of onsite payment methods.
With offsite payment methods, MemberMouse sends the customer to a secure 3rd party website to complete their purchase. Following the successful completion of their order on the 3rd party site, MemberMouse will be notified and the appropriate account-related actions taken. PayPal and ClickBank are examples of offsite payment methods.
You can have multiple payment methods active at the same time which is valuable because it gives your customers multiple ways to pay. For example, by using Authorize.net and PayPal, customers can either pay you by credit card on your site or by checking out with PayPal. Only one onsite payment method can be configured at a time and you can activate as many offsite payment methods as you want.
You can see all of MemberMouse plugins that are in development stages in this link and register to their waiting lists.
Go to Wishlist Member Official Site or MemberMouse Official Site
Shopping Carts MemberMouse vs. Wishlist Member:
MemberMouse:
Wishlist Member:
Autoresopnders Integration
Both Wishlist Member and MemberMouse integrate with some of the most popular autoresponders, including:
GetResponse
Aweber
MailChimp
iContact
Wishlist Member also integrates with: Mad Mimi, OntraPort and Constant Contact. MemberMouse does not.
Autoresponser Settings MemberMouse vs. Wishlist Member:
In the autoreponsers field, Wishlist Member definitely offers a lot more integrations than MemberMouse, and from our vast experience with Wishlist, they also make sure to add more integrations with every version they release.
Anyway, the integration is simple in both plugins. In the below screenshots you can see the comparison of the autoresponders integration offered by both Wishlist Member and MemberMouse:
MemberMouse:
Wishlist Member:
Affiliate Platforms Integration
Wishlist Member offers integration with the most popular affiliate platforms: iDevAffiliate, AffiliateWP and Affiliate Royale.
MemberMouse has a built-in integration with iDevAffiliate and it also integrates with AffiliateWP and Post Affiliate Pro.
Since MemberMouse has a built-in integration with iDevAffiliate, it is also possible to get tracking stats and create commission profiles inside MemberMouse as you can see in the below screenshots.
MemberMouse
Affiliates Profiles:
Affiliates Tracking:
Wishlist Member
As written above, Wishlist Member does not have built-in integrations for any affiliate platforms, however, you can find more information on how to integrate the following affiliate plugins in the links below:
iDevAffiliate Wishlist Member Integration – You will be bale to download an add-on developed by the Wishlist Member team for iDevAffiliate in this link
Get a full comparison of the most popular affiliate plugins for WordPress in this link
Go to Wishlist Member Official Site or MemberMouse Official Site
eCommerce Integration
Wishlist Member integrates with one of the most popular eCommerce plugins – WooCommerce.
Our company, HappyPlugins, has developed an enhanced and advanced plugin for integrating Wishlist Member with WooCommerce called  – Wishlist Member WooCommerce Plus.
MemberMouse does not integrate with WooCommerce.
Forums Integration
Wishlist integrates with SimplePress, Vanilla forums and also with bbPress using the Wishlist bbPress Protection plugin. You can read more about the forums that integrate with Wishlist in our Wishlist Member Tips Series – Tip #18: Which Forums Integrate with Wishlist Member? (you need to be logged-in to the site to read the tip).
MemberMouse, on the other hand, integrates with 2 of the most popular forum plugins: BuddyPress and bbPress.
Neither integrate with Mingle forum.
Pricing
Wishlist Member is a paid membership plugin that is offered as a single license ($97) and unlimited licenses ($297), both include support and access to documentation and video tutorials.
MemberMouse has a different pricing method, it is charged on a monthly basis, depending on the number of members you have, so the payment increases over time according to your membership site's growth. The prices start from $19.95/mo (for 1000 members) and can go up to $599/mo (for unlimited number of members).
With both Wishlist and MemberMouse you have a "money-back guarantee" period: 30 days with Wishlist, 14 days with MemberMouse.
Documentation & Support
Both Wishlist Member and MemberMouse offer an extensive amount of documentation and video tutorials.
Also, both have a closed community forum to their members, however, with Wishlist Member you will need to register to their online community for $20/month to get access to the forum. You can read more about their online community called Wishlist Insider and how you can benefit from it in this link.
With both you get full customer support, MemberMouse also offers phone support to members who purchase their Premium / Professional plans (over 100,000 members).
6 Advantages of Wishlist Member Over MemberMouse
Established membership platform that exists over 5 years
Wishlist has a large community behind it with an active forum and premium content
Updates regularly almost every 2 weeks with bug fixes and performance tweaks
Ability to create complex membership sites scenarios using the built-in protections settings
Has many add-ons (developed by both Wishlist Member and 3rd plugins companies like HappyPlugins) that extend Wishlist Member functionality
Extensive API that allows custom coding for unique scenarios, this is highly important especially if you are building a large membership site or a sites with a unique flow and structure
Go to Wishlist Member Official Site
5 Advantages of MemberMouse Over Wishlist Member
Supports 1-Click upsells which any member can achieve from their own profile
Better membership statistics
Recurring payments using dedicated MemberMouse server for better stability on charges that fail (try to charge several times)
Built-in dripping management (with Wishlist you need to use Wishlist Content Control plugin)
Low entry point with monthly subscription (although, if you are using it for a long period of time or to more than one website Wishlist Member is much cheaper)
Go to MemberMouse Official Site
Which Plugin We Recommend?
Although you can accomplish most things using any membership platform, either by using the built-in features that come with the platform or by custom developing add-ons that will help you achieve it, we still choose Wishlist Member over all other membership platforms.
Besides the 6 advantages above, With Wishlist you can do a lot of things without hiring a developer and when you're just building your business you need to think and plan your expenses in order to build a fully working website while spending as little as you can until you start making revenues.
Also, even after your membership sites grows tremendously, Wishlist Member's features and extensions does not constrain you, and we have seen many Wishlist Member membership sites with thousands of active members that are performing great both from the speed aspect and the protection aspect.
After saying that…
We do recommend doing your own research and explore both platforms, Wishlist offers 30-day money back guarantee and MemberMouse has a 14-day trial so it's really not a problem.
You can go to Wishlist Member Official Site here or MemberMouse Official Site here
Wishlist Member vs. Other Membership Plugins
Useful Resources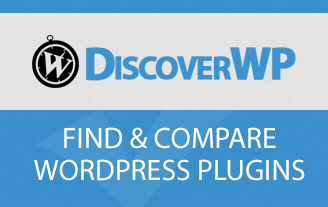 Looking for a full comparison of