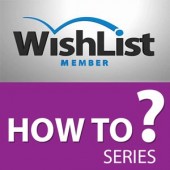 If you have an email list and you are looking for an easy way to turn your email subscribers into members quickly in 1-click then with Wishlist 1-Click Registration you can easily achieve that.
Wishlist 1-Click Registration allows you to register new members / upgrade existing members to any free membership level straight from your autoresponder by doing only one action – clicking a link in your email.
Wishlist 1 Click Registration plugin supports all the autoresponders that have a built-in integration with Wishlist Member.
Benefits of Creating a Free Membership
Grow your email list easier with free membership
Engage your audience by providing quality content
Grow your community
Increase registration to your paid membership/s
How to Add the Registration Link to the Autoresponder?
Just generate the Autoreposnder registration link using Wishlist 1-Click Registration link generator and copy the link to any email you want to send to your email subscribers.
When a subscriber will click on the link he will be automatically registered and logged-in to the free membership and the login details will be sent to him by mail.
This is the Generator: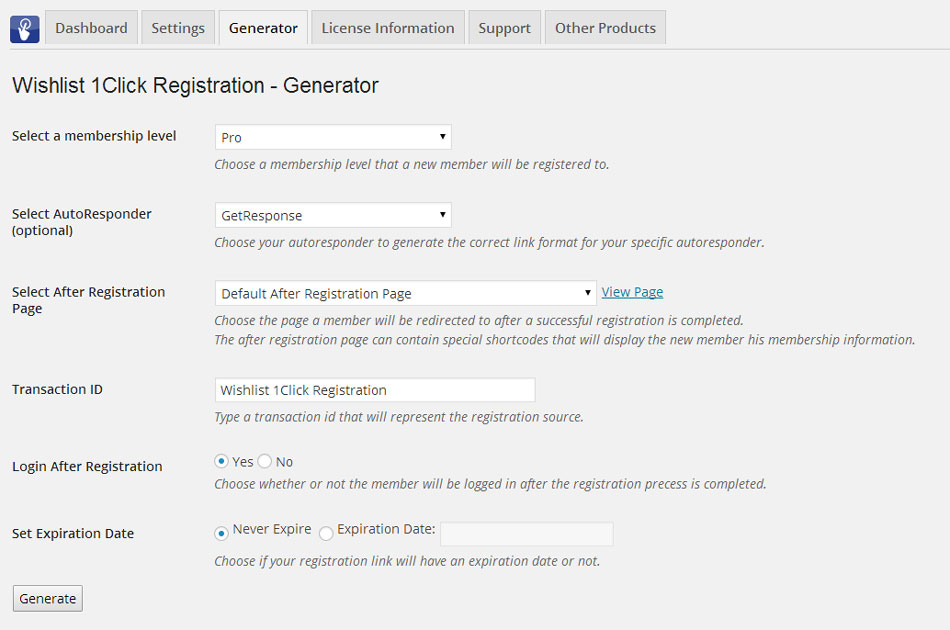 For More Information
Check Wishlist 1-Click Registration