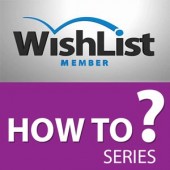 Using Wishlist Member WooCommerce Plus you can easily sell multiple types of products in one cart, including:
Physical products
Digital products
Downloadable products
Wishlist Member memberships
And basically ANY type of product that can be sold via WooCommerce
5 Major benefits of selling Wishlist Member membership via WooCommerce:
Sell unlimited memberships in one purchase
Selling through one cart will increase your overall sales!
Use other WooCommerce features and extensions to boost your revenues
Generate accurate statistics about your sales
Get a lot more payment options
How to integrate Wishlist Member with WooCommerce:
The integration of Wishlist Member & WooCommerce using Wishlist Member WooCommerce Plus is very simple, is done through a single settings screen and requires only 1-click!
You simply create a new WooCommerce product and the relevant Wishlist Member SKU is automatically inserted in the relevant field.
With Wishlist Member WooCommerce Plus you can start selling membership products right away!
For More Information:
Check Wishlist Member WooCommerce Plus