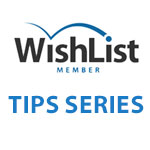 You could have the best membership site and write the best content that can be found in your niche, but if your members are not engaged with your membership site's activity, you will find yourself very soon running after your own tale to find new members.
Members who are not engaged will probably not share their membership with their friends, and even worse, they may cancel their own membership.
In this tip I will share with you 5 killer tactics to increasing your members' engagement and your retention rates by "celebrating" your members.
Benefits of Using these Tactics
Increase the involvement of members inside the membership
Add great value to your members
Increase members' satisfaction
Help members get to know each other better
Encourage them to establish connections
Initiate partnerships and joint ventures
Increase your retention rates
Get Free Access Now

Login to get all the tips in this link or Register to our FREE membership on the form to your right and get immediate access to this tip and to all the upcoming tips about Wishlist Member.