How to enable single opt-in registration to autoresponders with Wishlist Member?

April 23, 2015

0 Comments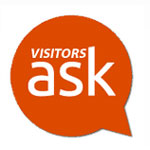 Question
"If I want to use AWeber integration with Wishlist Auto Registration plugin, will I be forced to have my customers double opt-in?
Even though my campaign at Aweber is defined as single opt-in, when I do a test registration to my Wishlist Member membership site I am getting a confirmation email that forces me to approve my registration to the mailing list.
Why is it happening and how can I change it single opt-in?
Thanks, Marty"
Answer
Hi Marty,
Thank you for contacting us.
The double opt-in settings is defined inside your Aweber account and it depends only on Aweber.
You can ask Aweber to remove the double opt-in from a specific mailing list or from the entire account.
When we added a new member using Wishlist Auto Registration we are using the official Wishlist Member API to registers members.
There is a difference between registering a subscriber to a mailing list using the forms that Aweber provides and registering a subscriber through Aweber API.
Wishlist Member, like all software, registers a member to an autoresponder using the autoresponder API. All API registrations to autoresponder are double optin, whether you are using Aweber API, GetResponse API or any other autoresponder service.
The settings that you are defining inside Aweber are only relevant to regular subscribers and NOT to API subscribers.
To enable single optin through Aweber API you need to contact them directly and ask them to enable single optin for the specific mailing lists.
After doing that, every software that will register a subscriber to the mailing list using Aweber API will be single optin.
Just to clarify it again, single optin that is done using Aweber API is NOT software dependent, but Aweber's decision to make that list single optin.
After you get the Aweber team approve your request for the single optin using their API, you will be able to use Wishlist Auto Registration, Wishlist 1-Click Registration or ANY other plugin with single optin.
Our Visitors' Questions – The Complete List
These are some of the questions you can find:
Check out other questions asked by our visitors and clients in this link: