Wishlist Member 3.0 – Complete Review & Overview

April 22, 2019

0 Comments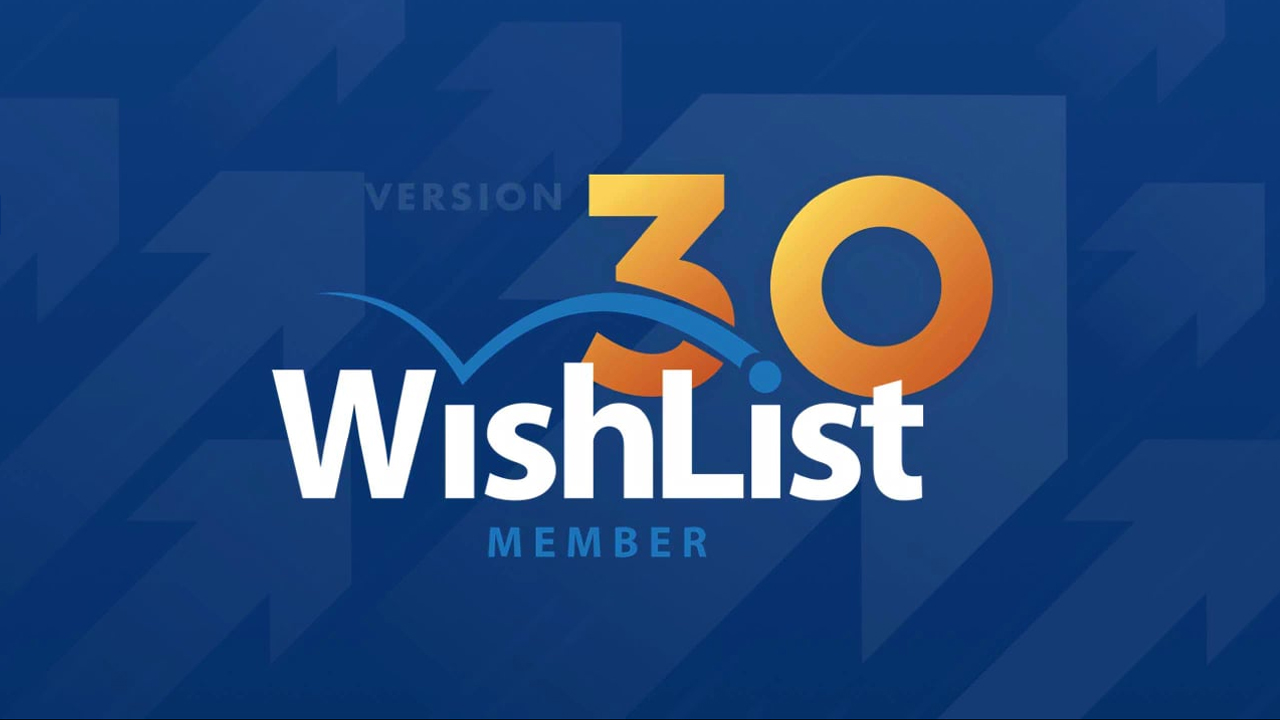 Wishlist Member is a very veteran membership platform with thousands of users worldwide.
It offers a large verity of features and integrations that will allow you to create practically any membership site you want.
One very popular complain we have heard over the years about Wishlist Member is actually not related to its features, but to its look.
Many users have found it too difficult to understand, as it includes so much features, and said that it has a very slow learning curve.
That is why we were very happy to find out that the Wishlist Member team is working on a new version for the platform, and were even more excited when we got the beta version and discovered that they have done major visual improvements.
As you will see in the review below, there have been really major changes in the look of the settings' screens, which makes the platform a lot easier to understand and learn.
We hope you will benefit from our review, and if you find it useful we will appreciate if you purchase the software through our affiliate link.
Back-end Menu
When logging-in to your membership site's back-end you see the following sub-menus under Wishlist Member menu:
Wishlist Member 2.9
Dashboard
Settings
Members
Levels
Content
Sequential Upgrade
Integration
Wishlist Member 3.0
Dashboard
Setup
Members
Administration
Content Protection
Advanced Options
Dashboard
The dashboard basically gives you a thorough overview of your membership site's stats and also and links to useful information such as support, tutorials etc.
Basically, the main difference between the 2 versions is the appearance. In the new version (3.0) the dashboard is very user-friendly and visual.
This is the main information you will find in the dashboard:
Stats:
The statistic information includes:
All users
Members – Total, active, cancelled, expired, needs approval, unconfirmed
Non members
By clicking on each of the stats you will be redirected to the Members tab to see the complete list of relevant members
Setup Wizard:
The setup wizard allows you to easily setup the basic structure of your membership site, including membership levels, error pages, protection settings and redirection pages very quickly and easily.
You will find a thorough overview of the setup wizard in this post.
Wishlist Member 2.9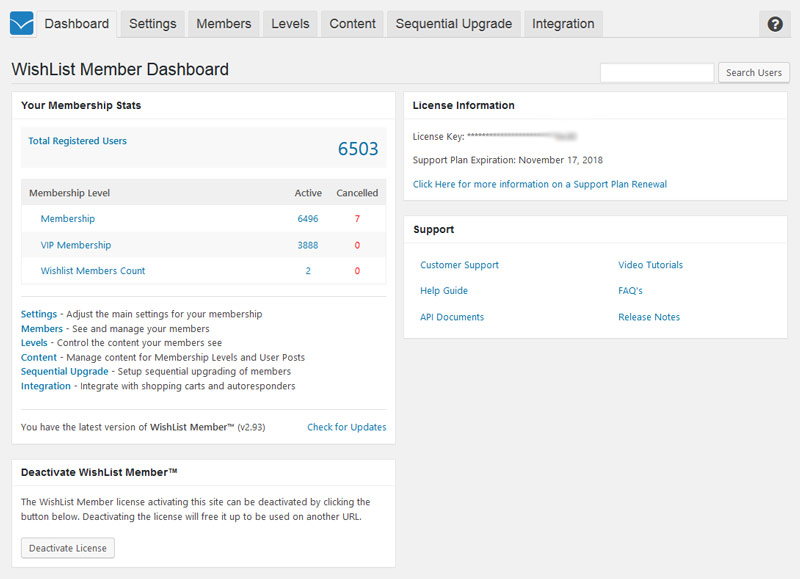 Wishlist Member 3.0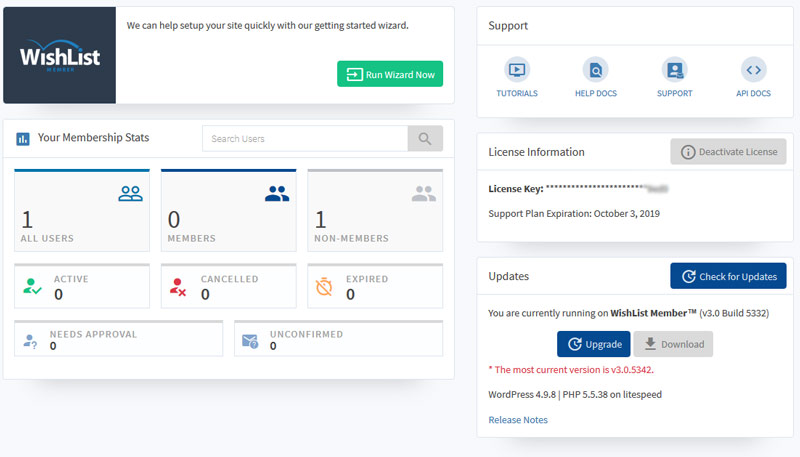 Membership Levels
There is no major change or added functions and settings in the new version (3.0), the main change is the appearance of the settings' screens.
In version 3.0 the Membership Levels settings' screens are much clearer and you can also get a glance at how many members are registered to the level and also cancelled, expired, unconfirmed and pending approval.
Here are screenshots of the Membership Levels settings in the 2 versions:
Wishlist Member 2.9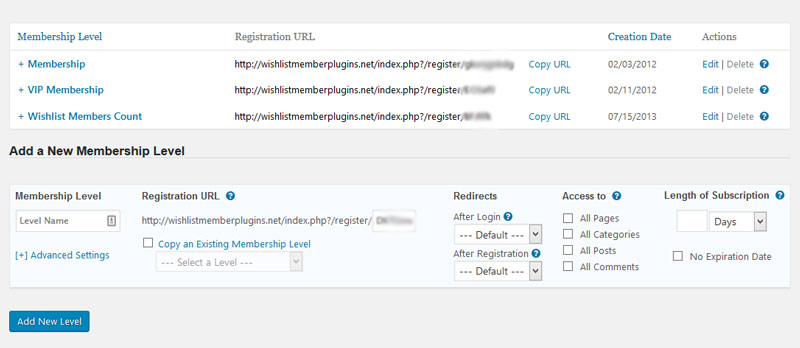 Wishlist Member 3.0

By clicking on each level you can edit the different settings of the level, as seen in the below screenshots:
Payment Gateways Integration
In version 3.0 Wishlist Member have added integrations with 2 other payment gateways, including:
Wishlist Member offers a large selection of payment gateways integration, which makes it even way more powerful than man other membership plugins.
Here is the complete list of payment gateways supported by Wishlist Member:
PayKickStart
PayPal Standard
PayPal Pro
PayPal Express
ClickBank
Red Oak Cart
Recurly
JVZoo
Authorize.net Simple Checkout
Authorize.net Recurring Billing
1ShoppingCart
2CheckOut
CloudNet360 (Premium Web Cart)
Cydec
eWay
Pin Payments
UltraCart
PayBlue [NEW]
PayPal Payflow [NEW]
Relevant articles:
Wishlist Member Integrations – The Complete List!
Thinking of Integrating Wishlist Member with InfusionSoft? Don't Miss Our Gift!
Wishlist Member for InfusionSoft Service – Review & Overview
Does Wishlist Member support multiple payment gateways simultaneously?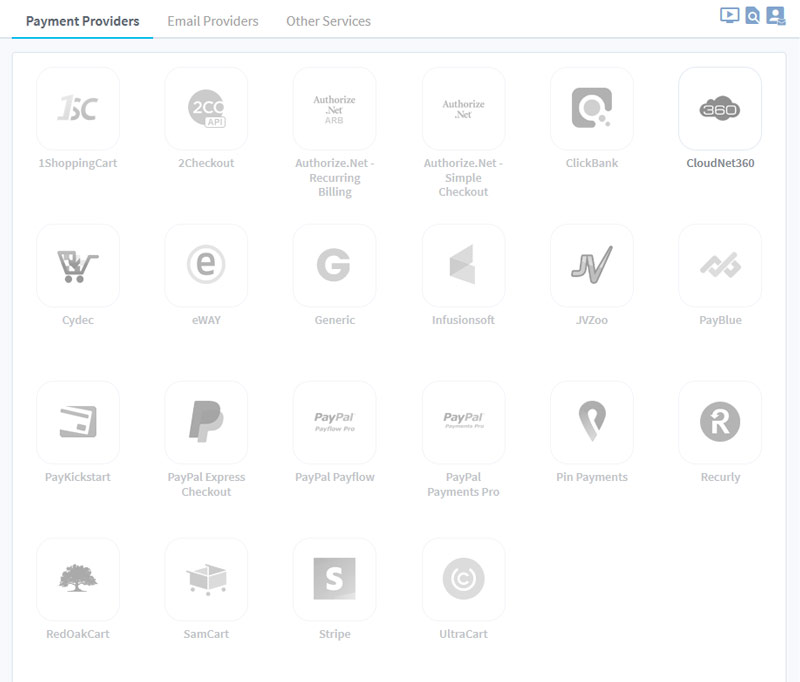 Email Providers (Autoresponders)
Wishlist Member integrates with the most popular autoresponders services, they have added a new integration in version 3.0, an integration with Sandlane.
Here is the complete list of autoreponsder services that integrate with Wishlist Member:
ActiveCampaign
iContact
Aweber
MailChimp
OntraPort
GetResponse
Constant Contact
Interspire Email Marketer
MaroPost
Mad Mimi
arpReach (AutoResponse Plus)
Sandlane
Relevant articles:
Wishlist Member Integrations – The Complete List!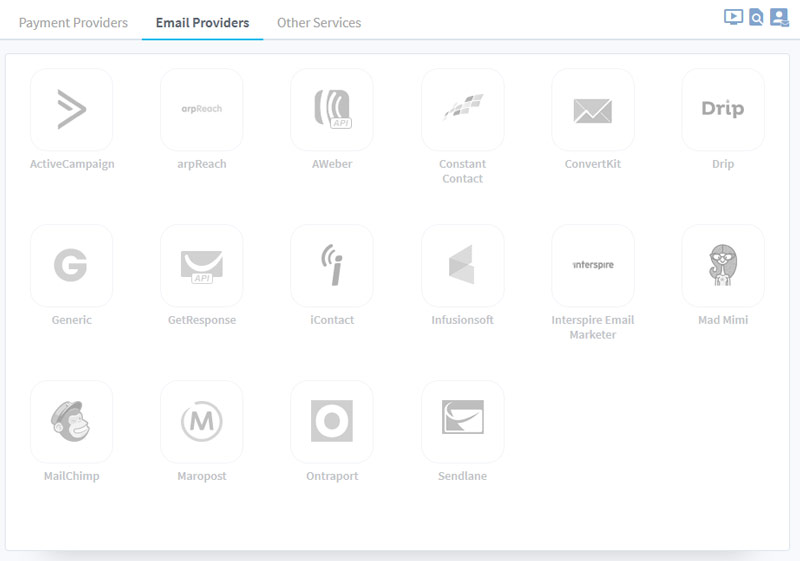 Other Integrations
There have been some changes in this section regarding other integrations. Here is the complete comparison between version 2.9 and version 3.0 of WLM:
Wishlist Member 2.9
GoToWebinar
Easy Webinar
Evergreen Business System
Call Loop
iDevAffiliate (using an external add-on)
Wishlist Member 3.0
Easy Webinar
GoTo Webinar
iDevAffiliate (Built-in)
Zapier [NEW]

V2.9 vs. V3.0 Screenshots

Here are some examples of the differences in the design between version 2.9 and version 3.0 of Wishlist Member:
Custom Registration Form Creation:
Members Management:
Wishlist Member V2.9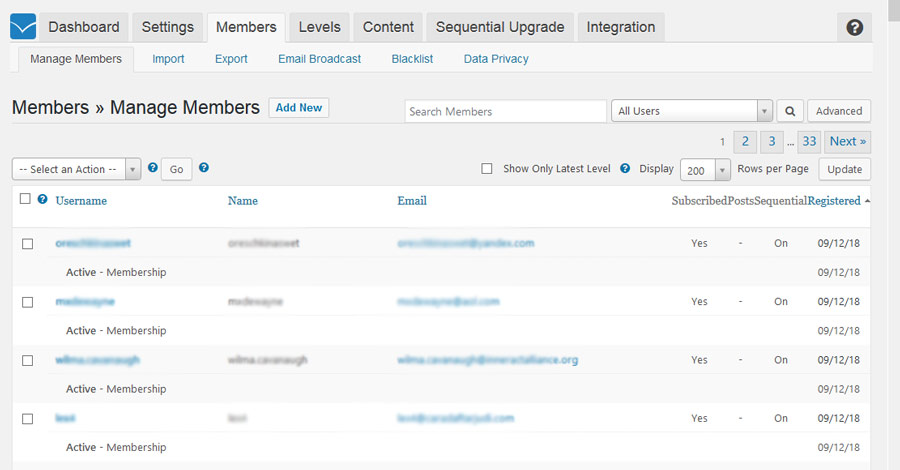 Wishlist Member V3.0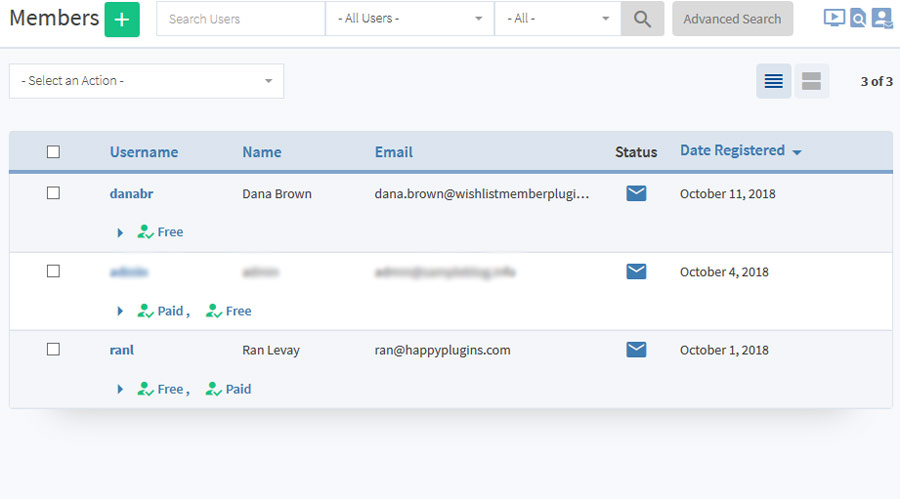 When clicking to edit a member, a pop-up with editing options is displayed, including: Member Info, Address, Levels, Pay Per Posts, Advanced and Other Fields: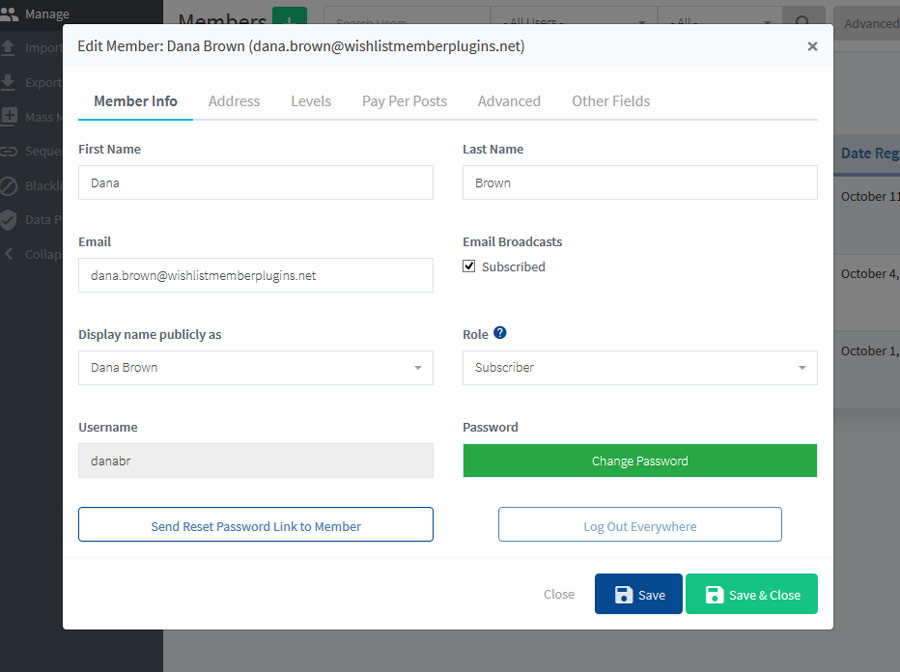 Overall Impression
It looks like the Wishlist Member team has invested a great deal of efforts into really improving the visual look, and turn it into a lot more user friendly platform.
After digging into the new version (3.0), the major changes that were made, besides the visual look, is the Zapier integration (which we know many users, including many of our clients, have been waiting for) and the PayPal Payflow and PayBlue shopping carts integration.
Wishlist Member is, without a doubt, one of the most advanced membership platforms online, it is very versatile and allows you to create and achieve almost every membership site you want.
Here is our complete review and overview of Wishlist Member version 2.9
Wishlist Member vs. Other Membership Platforms
Relevant Links
Check Wishlist Member Version 3.0
We hope you benefit from our review, and if you find it useful we will appreciate if you purchase the software through our affiliate link: