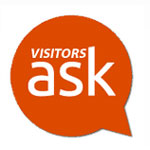 Question:
I have integrated my Wishlist membership site with WooCommerce using your plugin Wishlist Member WooCommerce Plus (BTW, I absolutely love your plugin!)
I want to be able to be able to give my members special discounts for purchasing other products I sell on my website (like merchandise, other physical stuff I sell etc.).
The thing is I want to give the discount only to members and not to all of my customers.
Is it possible to do it with your Wishlist Member WooCommerce Plus plugin in some way?
Looking forward to your answer.
Thanks!
Jeff
Answer: